L'académie les petits sportifs de St-Hubert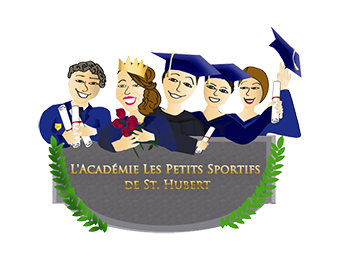 L'académie les Petits Sportifs de St. Hubert is a family run enterprise, which has been in operation since 2003. Our daycare establishment is directed by two Orazio and John-Anthony Di Manno. Its capacity is 15 infants under the age of 18 months and 65 toddlers 18 months to 5 years of age. It is composed of a team of 12 educators who have been specifically chosen not only for their qualifications and skills in promoting the development of children for the specific group they instruct but also for their devotion to our establishments guiding principles and values towards early childhood education.
Our daycare is founded on the belief that children learn through playing, as well as hands-on, age-appropriate activities, which teach children to take risks, explore new ways of doing and enhance a child's creativity and sense of discovery.
At the outset, in their early development, children learn about the world around them through play. Our establishment is predicated on the notion of indirect learning – or otherwise known as "head fake" learning, which is the art of teaching children some essential transferable skill, while giving them the impression they are merely having fun or playing. This approach teaches children that learning new things is exciting and allows them to grow in age appropriate ways. Through an individualized approach within a group setting, the staff strives to provide the children with a consistent warm environment while keeping in mind that each and every child is unique and share different strengths and weaknesses.
The open-door policy and emphasis on a collaborative approach to childcare makes parental participation fundamental. Our establishment encourages communication with all staff members in order to promote the maximum early childhood development for each child.
As part of the philosophy, our establishment encourages exposure to the mosaic of multiculturalism upon, which Canadian society is built. Our establishment is fortunate to have staff members and children that are representative of the diversity of our country and reflects the rich cultural heritage upon which Montreal was built. Simply put, we are an inclusive establishment that values all cultures, as we firmly believe that diversity is a virtue that is enriching to society as a whole.